Thank you to Mary Lynn Lewark, creator and Artistic Director of Between the Bones dance studio and the Projekt Move professional dance company for a great conversation about Between the Bones and the power of dance!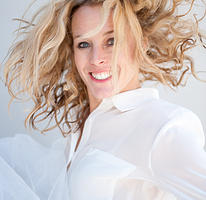 Between the Bones classes provide young dancers the opportunity to "cultivate body-awareness, coordination, self confidence, strength, stage presence, and embodiment of the foundational elements of dance, developing imagination while building solid foundations for movement and dance."
The studio also offers classes to adults and professional dancers. The professional dance company, Projekt Move, "serves as a portal for movement research, artistic innovation, and authentic collaboration on the footholds of community support."
In case you missed the show, here's the recording: 
Mind and Body in Motion broadcasts Tuesdays from 4 to 4:30 pm MT on kzkoradio.com.