Spin, Swing, Climb & Slide!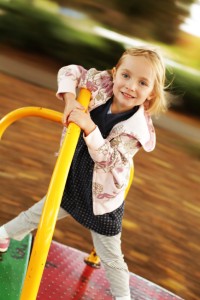 Thank you to Angela Hanscom, creator of TimberNook, for an informative conversation about how changes in playground equipment and recess are impacting kid's learning and development.
Angela, an pediatric occupational therapist, is an outspoken advocate for the importance of getting kids moving in the outdoors and learning through play. Her writing on these topics has been featured in the Washington Post, the Huffington Post, and the NPR Education Blog, among others.
TimberNook is  an award winning nature-based developmental program for children that fosters creativity, imagination, and independent play in the outdoors. Check out Angela's blog post about playgrounds – Bring Back the Merry-Go-Round!
In case you missed the show here's the recording: 
Mind and Body in Motion broadcasts Tuesdays at 4 pm MT on kzkoradio.com