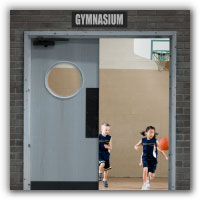 Thank you to Michael Booth, managing editor of Health Elevations the quarterly journal of the Colorado Health Foundation, about the state of physical activity in Colorado schools.
Colorado is one of only four states without a P.E. requirement at any grade level. Weak standards translate into limited opportunity for physical activity during the school day. While the state falls behind overall, some great things are happening in individual schools and school districts that hopefully pave the way to a better future.
To read the in depth stories go to Health Elevations.
In case you missed the show, here's the recording: 
Mind & Body in Motion with host Susan Chandler airs on internet radio station KZKOradio.com Tuesdays from 4 to 4:30 pm MT.