Dr. Annie Brook – Somatic Psychotherapy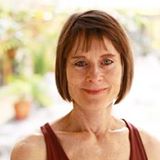 Thank you to Dr. Annie Brook, author, educator, and somatic therapist, for an informative conversation about working with the body in psychotherapy and about her new book "Birth's Hidden Legacy." Dr. Brook is the founder of the Brook Institute and co-owner of Colorado Therapies in Boulder, Colorado.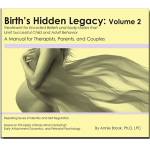 Special Discount Code for Mind and Body in Motion listeners! The 20% discount for  "Birth's Hidden Legacy" is good through December 1st. Click here to purchase the book online – use the code BIRTH at checkout.
In case you missed the show here's the recording: 
Mind & Body in Motion with host Susan Chandler airs on internet radio station KZKOradio.com Tuesdays from 4 to 4:30 pm MT.