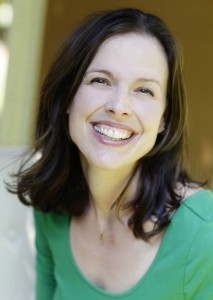 Thank you to Laura Fenn, M.S. Ed., co-creator and executive of The Walking Classroom, for a great conversation about this innovate educational program.  The Walking Classroom, "a teacher-initiated, in-school fitness and obesity intervention that improves health literacy and builds core content knowledge while addressing different learning styles," allows kids to learn while they move.
Laura Fenn initially created the program to give her 5th grade students the opportunity to move during a school day otherwise devoid of physical activity. She soon discovered that the increased exercise provided in the Walk, Listen, and Learn program correlated with academic improvements. Today, the program is used by thousands of students across the U.S.
In case you missed the show, here's the recording: 
Mind & Body in Motion with host Susan Chandler airs on internet radio station KZKOradio.com Tuesdays from 4 to 4:30 pm MT.