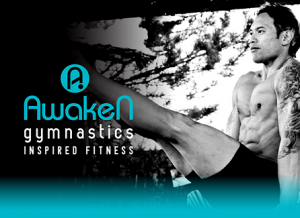 Thank you to Orench Lagman and Crystal Hatch, owners of Awaken Gymnastics for an interesting conversation about gymnastics inspired fitness for adults!
Orench, founder of Awaken Gymnastics, has a degree in exercise science and began his work in the field with an internship at the U.S. Olympic Training Center in Colorado Springs where he coached and trained world class athletes. His move to a gymnastics-based approach to fitness is based on his extensive training in Gymnastics Bodies, a program developed by former U.S. Junior Nationals Coach Christopher Sommer.
Crystal Hatch brings her yoga background to the deep stretching and handstand work of gymnastics as she shares her passion for gymnastic based fitness and flexibility.
In case you missed the show, here's the recording: 
Mind & Body in Motion with host Susan Chandler airs on internet radio station KZKOradio.com Tuesdays from 4 to 4:30 pm MT.