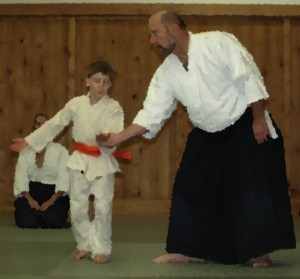 Thank you to fellow Ki-Aikido instructors Derek Nabel and Lance McClure from Rocky Mountain Ki-Society in Westminster, Colorado, and Abel Villacorta from Boulder Ki-Aikido for a great conversation about the mind and body benefits of Ki-Aikido for children.  For information about children's classes at RMKS-Westminster and in Boulder including the Boulder Ki-Aikido summer camp, click on the blue text above. For info on classes at Denver Ki-Aikido click here.
In case you missed the show or would like to share it, here's the recording: 
The full Japanese name for Ki-Aikido is Shin Shin Toitsu Aikido – here are the Japanese characters with translation: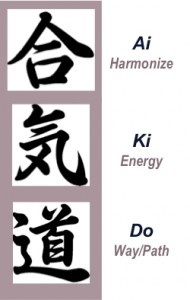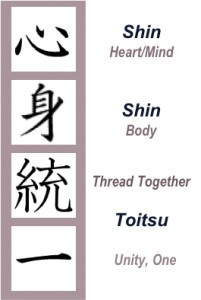 Mind & Body in Motion with host Susan Chandler airs on internet radio station KZKOradio.com Tuesdays from 4 to 4:30 pm MDT.