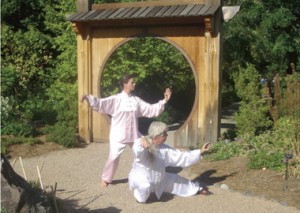 Thank you to Joseph Brady and Jacqui Shumway for a great conversation — about their research on Tai Chi and its impact on balance, flow states and sticking with an exercise regime, and about Tai Chi for survivors of Columbine and the Aurora theater shooting.
Joseph Brady, T'ai Chi instructor & licensed clinical acupuncturist, and Jacqui Shumway, T'ai Chi instructor & exercise therapist, founded the T'ai Chi Project and the Living Younger Longer Institute in Denver, Colorado. Over the past 25 years, the husband/wife team has worked extensively with hospitals, universities, and the community to teach, research, and promote the benefits of T'ai Chi and exercise for lifelong health.
In case you missed the show or would like to share it with a friend, here's the recording: 
Mind & Body in Motion with host Susan Chandler airs on internet radio station KZKOradio.com Tuesdays from 4 to 4:30 pm MDT.