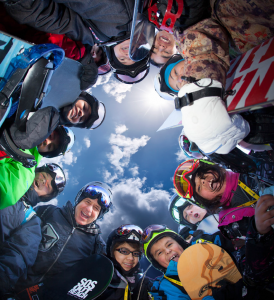 Thank you to Arn Menconi, Founder and Executive Director of SOS Outreach – a national youth development non-profit utilizing snowboarding and other outdoor sports to inspire successful lives – for a great conversation!
SOS Outreach provides long-term programs to underserved youth from age 8 to 18 that foster self-confidence, leadership skills, and positive decision making. For more information about SOS Outreach click on the blue text!
In case you missed the show, here's the recording:
Mind & Body in Motion with host Susan Chandler airs every Tuesday from 4 to 4:30 p.m, MST on internet radio station KZKOradio.com.