Dance & Movement Therapy for Parkinson's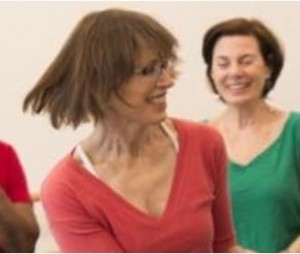 Thank you to dancer/choreographer Pamela Quinn for talking with me about dance and movement therapy for Parkinson's disease.  Pamela, diagnosed at age 42 with Parkinson's, has combined her movement expertise and her personal experience of the disease to investigate and create movement therapy for Parkinson's.
Check out Pam's website www.pamelaquinn.net, where you will find links to articles as well as beautiful and powerful videos in which she combines dance and theater to educate about Parkinson's disease.
In case you missed the show here it is:
Mind & Body in Motion with host Susan Chandler airs every Tuesday from 4 to 4:30 p.m, MST on internet radio station KZKOradio.com.